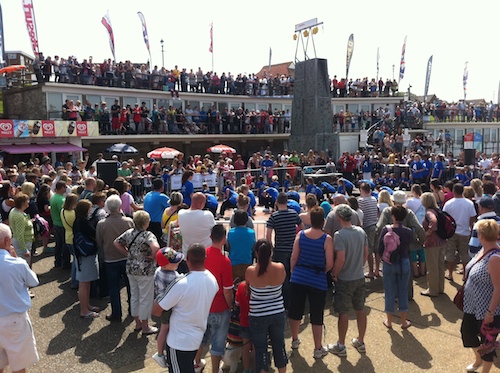 Lifestyles Festival is an extreme sports and culture festival in Hunstanton. It took a year off last year due to lack of funding and to take some time to re-organise and re-group. I got involved by offering to build an iPhone app for the festival (coming soon…), but somehow I've been roped into being a central part of the organising committee.
As I haven't posted anything on here in a loooong time, I thought I'd give a run-down of what I've been up to. Enjoy!

Last month (March '14) we ran a crowd funding appeal to raise £20,000 which would ensure the festival's survival this year.
We were rejected from Kickstarter, so we moved the project across to Crowdfunder at the last minute, and actually it was a good decision. Crowdfunder and our liaison Guy were really excited about the project and endeavoured to help and advise throughout the course of the appeal.
A hilarious and rocky start was had when @LingoLiz (committee chair) and I couldn't get our hashtags straight. As self-titled Social Media Experts we were left pretty egg-faced when we kept using #festivalAppeal when we already agreed upon the more descriptive #LifestylesAppeal. It took some ninja editing to silently switch them over after we realised. Oddly, we were lucky that the hashtag didn't become popular as then our mistake would have been more visible.
Liz and I attended our first Tweetup at West Norfolk Tweetup where we met some lovely local business people and had the opportunity to spread the word about Lifestyles. The Festival also got sponsorship from the host Caithness Crystal. The boost in followers took me over the 500 follower mark, a goal I had been striving towards for a very long time.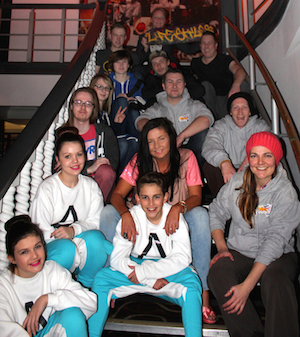 Throughout the month we organised three 'supporters evenings' at; The Rathskeller – King's Lynn, The Princess Theatre – Hunstanton, and Chicago's Bar – Norwich. These were opportunities to spread the word about our funding campaign, sign up volunteers, and keep the conversation going about the festival. A mixed bag of events, but each had their merits. My personal highlights were meeting and networking with people who care about the festival and are enthusiastic about ensuring it's survival. It's so refreshing to be around a group of people who are motivated to get things done rather than just talk about what needs to be done.
At the end of the campaign, we reached the target of £20,000 (hurray!) and so we are able to say the festival will go ahead in 2014! That's not the end of it all though, we sill have months of planning and organisation to wade through. This is all new territory for me, both in event organisation and the festival it's self. It's really pushing me out of my comfort zone and giving me a different set of skills beyond my technical abilities (though they're still a big part of my involvement).
Find out more about Lifestyles Festival by liking the Facebook page, following on Twitter, or reading all the latest news on the blog. I've been working hard, along with the amazing team, to keep Lifestyles Festival free and awesome, show your support by spreading the word. Hopefully I'll see you there in September!