I really like this painting, but I don't know anything about it. I'm putting information here in the hopes that it will come up in searches other people might be doing for the same artist. Please email me if you have information about this or it's creator.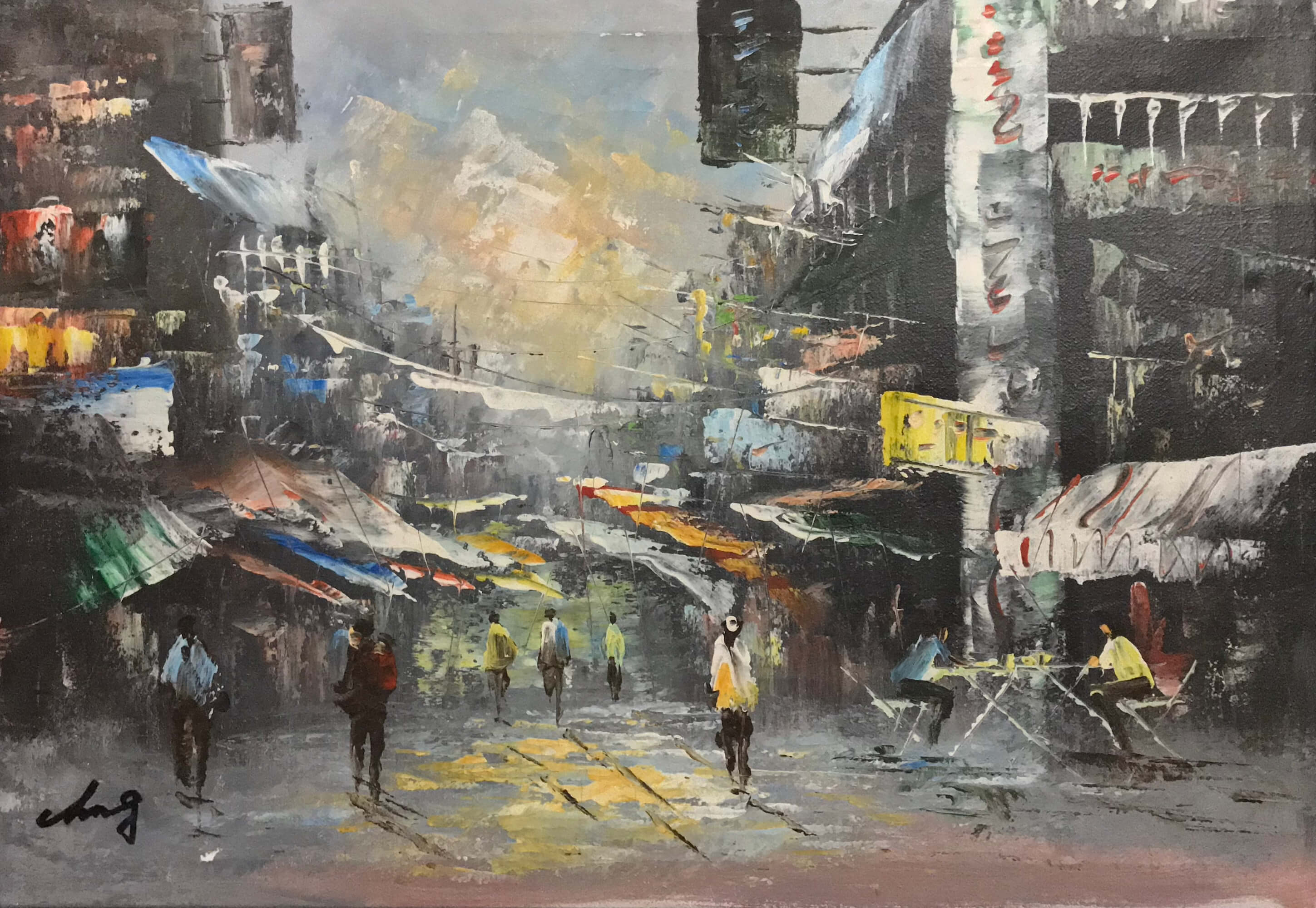 By the looks of the signature, I'm guessing the artists name is Chang. I could be wrong about that though. The painting is on a canvas measuring about 12 x 18 inches. It looks like acrylic paint to me, but I don't have a clue about these things.
I tried searching on Google for some of these keywords to see if I could find a photo of this, or of other works with a similar style that could be from the same artist. I found some artists with Chang in their name whose work I liked, but I don't think their styles are quite the same as this. If I was a braver man I'd contact them to double check, alas I'm an anxious mess.
This painting was rescued from my mum. Years back she would buy up paintings on car boot sales or local auctions for cheap, simply to sell on the frames which sold much better than the art unfortunately. I don't remember what she did with the art itself but I have a horrible feeling she burnt them. I loved this one so I kept it. So, this was probably for sale at a carboot somewhere in Norfolk around 2007-2010. I didn't realise until I wrote that just how long I've owned it for.
Since then it has followed me to university, back to my mum's house, and now in my own flat. On those journeys it suffered a couple of bumpy rides, you can see a couple of indentations on the right and a crease and paint loss along the top. Part of me wants to have it restored and conserved, but then I remember I don't have any money.